ShipRush Total Shipping Protection from XCover
Protect your shipments with award-winning protection that includes package theft ("porch piracy") for parcels, a quick and easy claims process and no deductible for most goods.
The smarter shipping protection now comes with package theft included plus LTL
ShipRush Total Shipping Protection (TSP) protects your goods, however you send it. With an easy one-click set up, TSP now comprises "LTL Protect" for Less Than Truckload shipments and "Parcel Protect" for reimbursing lost, damaged or stolen shipments. It the service that our shippers have come to love since we first launched TSP two years ago:
Reimbursement for the full sale price, ie. order total.
Reimbursement of return shipping and reshipping costs for parcels.
Covers shipments from $1 so you don't need to waste time claiming from carriers.
NEW! Includes package theft ("porch piracy") coverage for parcels.
No deductible on most goods with coverage up to $10,000 for parcels and $100,000 for LTL.
Protects glassware, ceramics and jewelry for parcels.
First, log in to your ShipRush account.
Click  "Enable Total Shipping Protection"
Once enabled, all your eligible future shipments are covered.
Save 20% and 20 days—On average, Total Shipping Protection is 20% cheaper and 20 days faster than insurance from carriers†.
Instant payouts— XCover's award-winning digital claims process aims to complete 95% of claims within 3 days of claim filing and pays approved parcel claims instantly.
No minimum wait times— XCover has reduced claim times making it possible to start investigations without having to wait for carriers.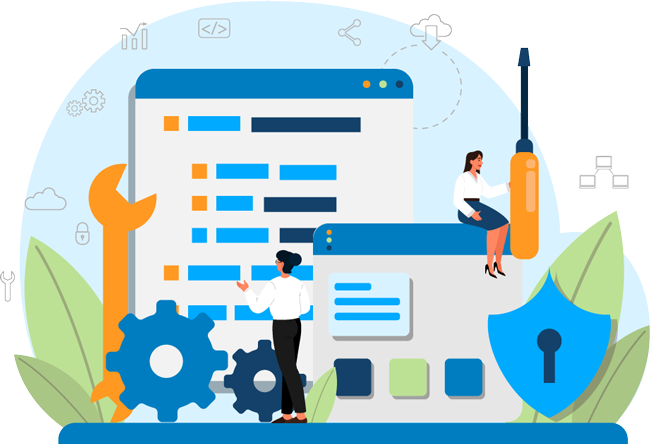 Frequently Asked Questions
What's The Difference Between Ltl Protect And Parcel Protect?
LTL Protect and Parcel Protect make up the ShipRush Total Shipping Protection product suite. They are distinct policies with different coverage and limits. We'll select the right policy for you tailored to your shipments, depending on what carrier service you pick. There's more on this topic in our Knowledge Base.
Parcel Protect
Includes package theft ("porch piracy").
Covers your parcel shipments.
Covers up to $10,000.
Theft, loss or damage during transit.
Protects glassware, ceramics and jewelry.
Reimburses reshipping for stolen or damaged parcels and return shipping for damaged parcels.
LTL Protect
Covers your LTL shipments.
Covers up to $100,000.
Loss or damage during transit.
How Do I Enable Shiprush Total Shipping Protection?
You can enable Total Shipping Protection in your default settings on ShipRush. You'll see either a checkbox to enable Total Shipping Protection or it will already be enabled. To enable it, check the box or to make changes, click "Edit".
What's Shiprush's Total Shipping Protection Price?
Parcel Protect for domestic shipments is 1.1% of order value + shipping cost. Parcel Protect for international shipments is 1.5% of order value + shipping cost.
LTL Protect:
The coverage amount is equal to your order value (i.e. sale price) including shipping costs and starts when the goods leave their originating address. Please see the table below for sample premiums:
How Do I Make A Claim?
The XCover claims process is quick and hassle-free, with payment or reimbursement for approved parcel claims processed instantly. Their dedicated team aims to complete 95% of claims within 3 days of filing a parcel claim. To make a claim, visit the Total Shipping Protection page and follow these steps:
Enter your Shipment Tracking number into the search box and click "Start new claim". You will be redirected to our partner XCover.
Log in to XCover using your ShipRush email address. If it's your first time visiting, you'll be prompted to log in using your ShipRush email address and create a password.
Enter the information to support your claim. The online claim form will guide you through this process.
Once all information has been entered, click "Submit".
Alternatively, you can start a claim on com/claim.
What Is Included And Excluded In Shiprush Total Shipping Protection?
Depending on your item, Parcel Protection provides coverage for items that are lost, damaged, or stolen in transit or for parcels that go missing immediately after delivery.
Total Shipping Protection covers the full item sale price plus the original shipping cost, up to the amount specified in your policy wording (up to 10,000 for parcels and 100,000 for LTL). Protection also covers return shipping costs for damaged parcels and re-shipping costs for stolen, lost or damaged parcels.
Protection doesn't extend to goods that are damaged before shipment, or any duties or taxes applied to the cost of return shipping or re-shipping stolen, lost or damaged parcels. Depending on your protection, certain goods are also excluded.
What Items Can't Be Insured With Total Shipping Protection?
The following items are never covered:
Arms, Ammunition, Military Equipment and any similar goods which should properly be subject to the Export Control Order 2008.
Bulk and Break Bulk Cargoes.
Automobiles and Motorcycles.
Bulk and Break Bulk Cargoes.
Bullion,
bonds, deeds, Manuscripts, plans, securities,
Cash and Credit Cards;
Cigars, Cigarettes, Tobacco and Tobacco Products.
Computer Chips, CPUs and Circuit Boards.
Furs, Skins and Hides.
Hazardous, Restricted or Controlled Goods.
Perishable Foodstuffs and other temperature sensitive goods, including eggs.
Stamps and Treasury Notes.
Parcel Protect does not cover following goods:
Antiques
Documents of any nature;
Plants & Animals;
Precious Metals and Stones;
LTL Protect does not cover the following commodities:
Accounts, bills, evidences of debt, letters of credit, passports, documents, railroad or other tickets, money, notes, negotiable instruments, jewelry and precious stones, paintings, statuary or other works of art, antiques or unlawful goods and/or contraband.
Aircraft, including Helicopters.
Aluminum Coils.
Boats.
Bricks
Gold, silver, platinum and any other precious metal or any alloy thereof
Cellular phones and components, I-pads/tablets, smart phones.
Cement in bags.
Ceramics
Containers and Chassis.
Eggs
Engines (does not include engine parts).
Fireworks
Flammable Chemicals and Solvents.
Gems
Glassware, Ceramics, Marble and similar fragile goods.
Household Goods and Personal Effects.
Light Bulbs.
Livestock, Plants and Animals.
Lumber and Timber.
Machinery and Equipment unless professionally packed.
Molds & Dies.
Numismatics- Coins and stamps.
One of a kind or prototypes.
Paper in rolls.
Pharmaceuticals
Pipe
Radioactive isotopes and similar commodities.
Second Hand/used goods.
Slate, granite, cut stone.
Steel, structural, coils, wire & plate.
Sterile equipment.
Tickets, Coupon Books, Sales Books, Strip Books, etc.
Windmill parts and blades.
Wine/alcohol/Spirits.
X-ray and Other Radiological Equipment.
How Does Total Shipping Protection Compare To Insurance From Carriers?
On average, ShipRush Total Shipping Protection is 20% cheaper and 20 days faster than standard insurance from carriers†. Total Shipping Protection also provides coverage for the order total of your goods (i.e. your sale price) and it's the first shipping protection globally that entirely removes carriers from the claims process. Claims are processed immediately and it also means you don't need to make claims under $100 from the carrier, they are handled seamlessly by our partners at XCover.
† Cost savings are based on a comparison of all Cover Genius shipping protection versus published carrier rates for Fedex, UPS, DHL, USPS, UPS, Old Dominion, DHL, XPO Logistics, Estes Express Lines, YRC and TForce Freight as at June 27, 2022. Time savings are based on average resolution times (i.e. the duration from initial filing to completed payment) for all XCover shipping protection claims as at May 31, 2022 (sample size = 868) compared with the industry average time including payment settlement (min. 6 days) and period to acknowledge a filed claim. Select carriers are displayed above.
Here's a detailed comparison.
ShipRush offers the most comprehensive shipping platform in the business. Start shipping like a pro today—no commitment or subscription fee with our Starter plan!